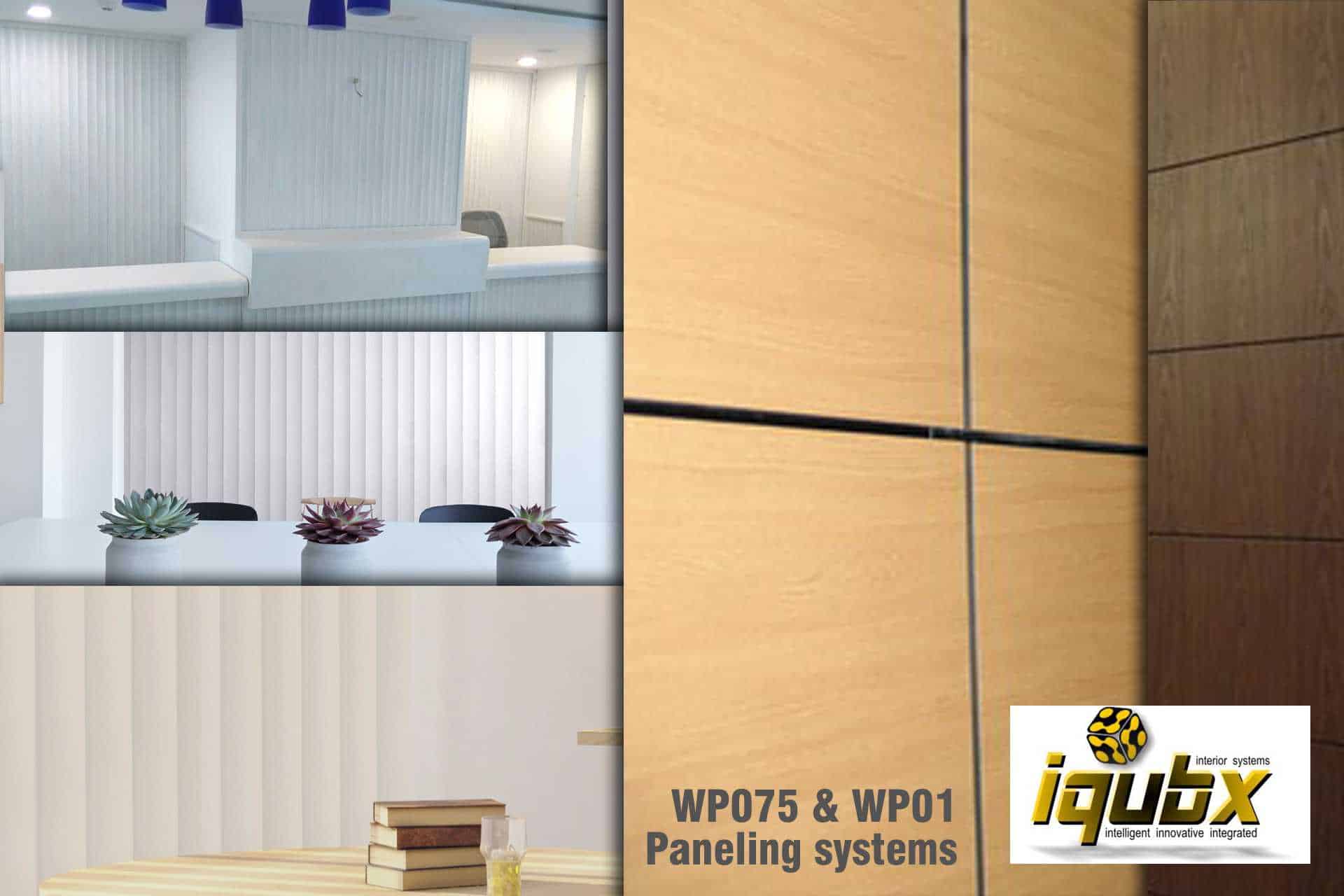 WALL PANELING SYSTEM
Panelling (or paneling in the U.S.), as per Wikipedia means,  "a millwork wall covering constructed from rigid or semi-rigid components. These are traditionally interlocking wood, but could be plastic or other materials.."
Different types of wall Paneling & internal wall cladding materials
Traditionally, Panelling for walls and partitions is done for aesthetics, lower maintenance, and to create focus areas. There can be many Paneling types like stone cladding, cladding tiles & glass wall panels. Other cladding materials may include veneered & laminated ply wood paneling, painted ply panel, fabric & leather wall panels. Most of these are cost, time and labour intensive works. Metal cladding panels like in Aluminum (a green building material) have recently come in vogue for their ease of installation and low maintenance as an alternate to wooden panelling etc.

IQUBX PANELING SYSTEMS
IQUBX has designed and launched some very innovative and flexible paneling systems. These systems can provide high quality finished panelling with very low installation time and optimized cost.
IQUBX WP075 is MODULAR  ALUMINIUM  INTERLOCKING CURVED PROFILE WALL PANELING SYSTEM which can be fixed on a variety of surfaces and in various manners making it very versatile and innovative.
IQUBX WP01 is an Aluminium Frame and groove panel system to quickly clad flat surfaces with prelam / glass / ply panels as well as to make partitions.
FEATURES OF IQUBX WALL PANEL CLADDING SYSTEMS
• Modular design – ready to install and assemble at site
• Prefinished – Being prefinished, it gives an amazing aesthetic appeal, quality of finish and does not require any finish after installation
• Quality – These sections are extruded with high-quality aluminium in mechanised plants and finished with high specification coatings
• Minimum assembly time – Being pre finished and due to snap fit system, the assembly time is minuscule and completely non-messy.
• Maintenance free – Finished with durable finishes like anodizing or powder coating, it is maintenance free and long lasting. It replaces traditional cladding materials like wooden panelling, tile cladding or stone cladding – which were prone to damage. This wall panelling can be removed and refitted with great ease for requirement of any maintenance
• Holistic and innovative use – Since this metal cladding can be installed on various wall surfaces and partitions, it gives a very holistic aesthetic design appeal. It can be used in different spaces requiring different aesthetics. This system can be innovatively used by mixing different finishes and colours to create very contemporary effects. One may even combine it with other finishes like coloured glass or paint finishes to produce striking effects
• Environmentally friendly Green Building Material – Aluminium is among the most environmentally friendly metals on the planet with a very low carbon footprint. Its production is environmentally friendly and is100 percent recyclable (and that too infinitely). On a percentage basis, it is the most recycled of any industrial metal. It is a unique metal: strong, durable, flexible, impermeable, lightweight and corrosion-resistant. Aluminium products are highly reusable. It is an excellent material to use in LEED certified projects as it is part of global efforts to increase environmental safety and mitigate the climate change risks.
IQUBX WP075 MODULAR  ALUMINIUM  INTERLOCKING CURVED PROFILE WALL PANELING SYSTEM
(WP061 has been discontinued)
This aluminium cladding design is very versatile & cost effective for high-quality aesthetic interiors. This paneling system can be used as internal wall panels as well as exterior wall cladding. It is available in different finishes suited to different aesthetic requirements. WP075 interior wall cladding can be used for various projects like office interiors, corporate interiors, retail, hospitals, clean areas and even homes. As external cladding materials, it can be used for building cladding.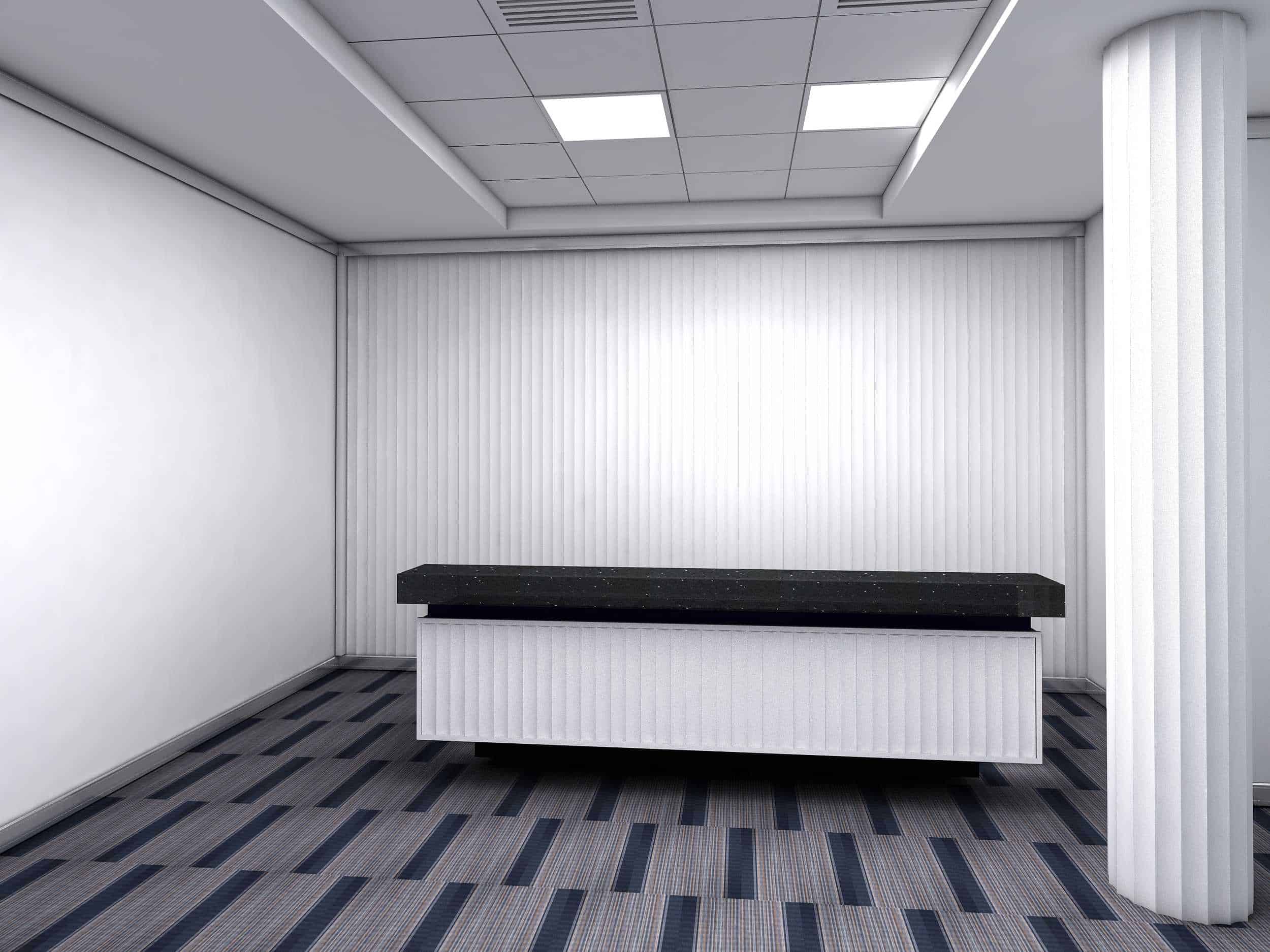 This innovative paneling/cladding system can be installed on straight, curved or wave wall surface or partitions and even used as cladding material for columns.
IQUBX WP075 is a maintenance free durable panelling system which can be assembled very quickly in a non-messy way. It replaces traditional wooden panelling which was expensive and prone to damage by dampness and termites.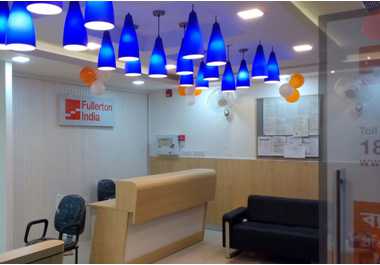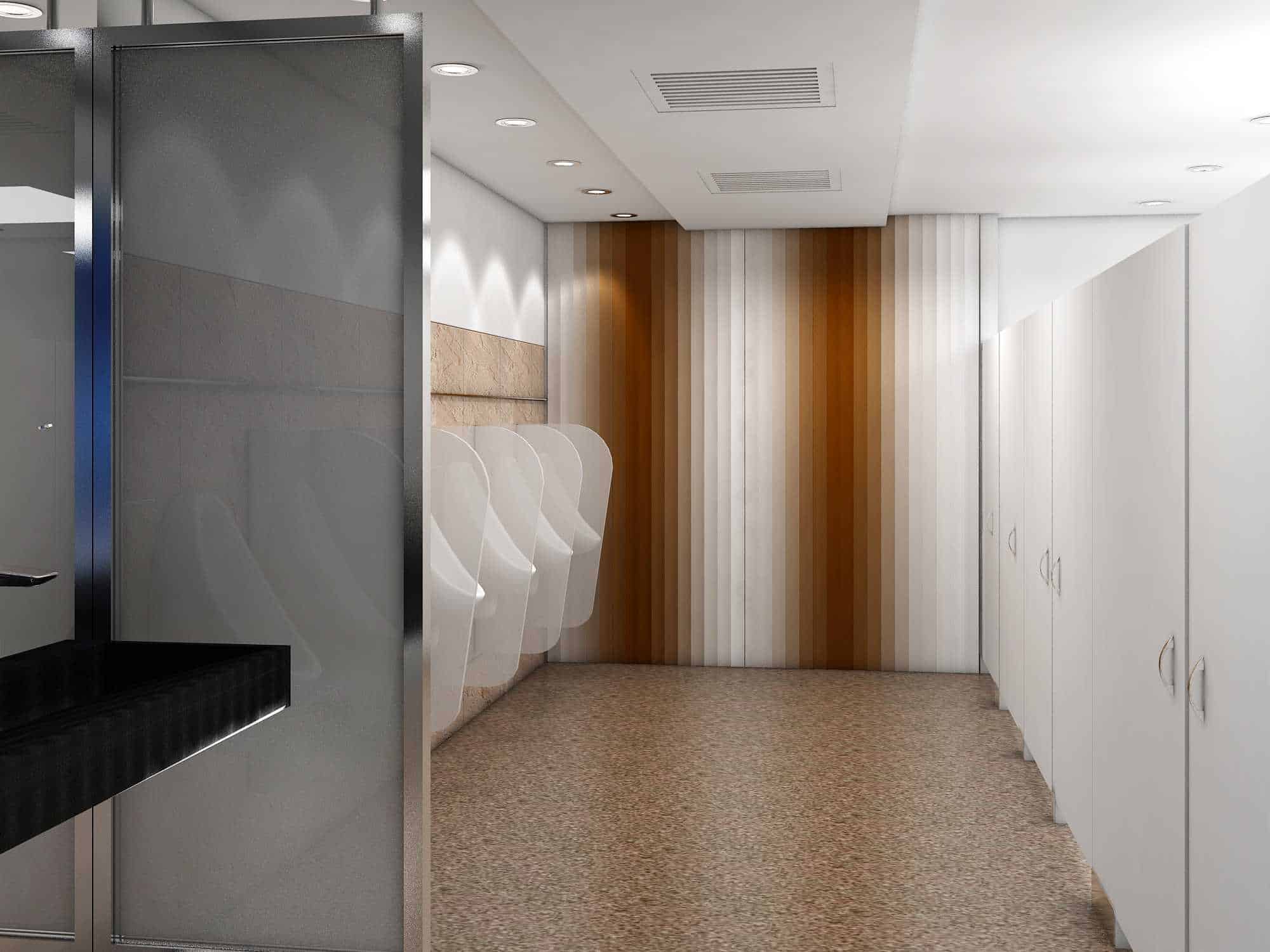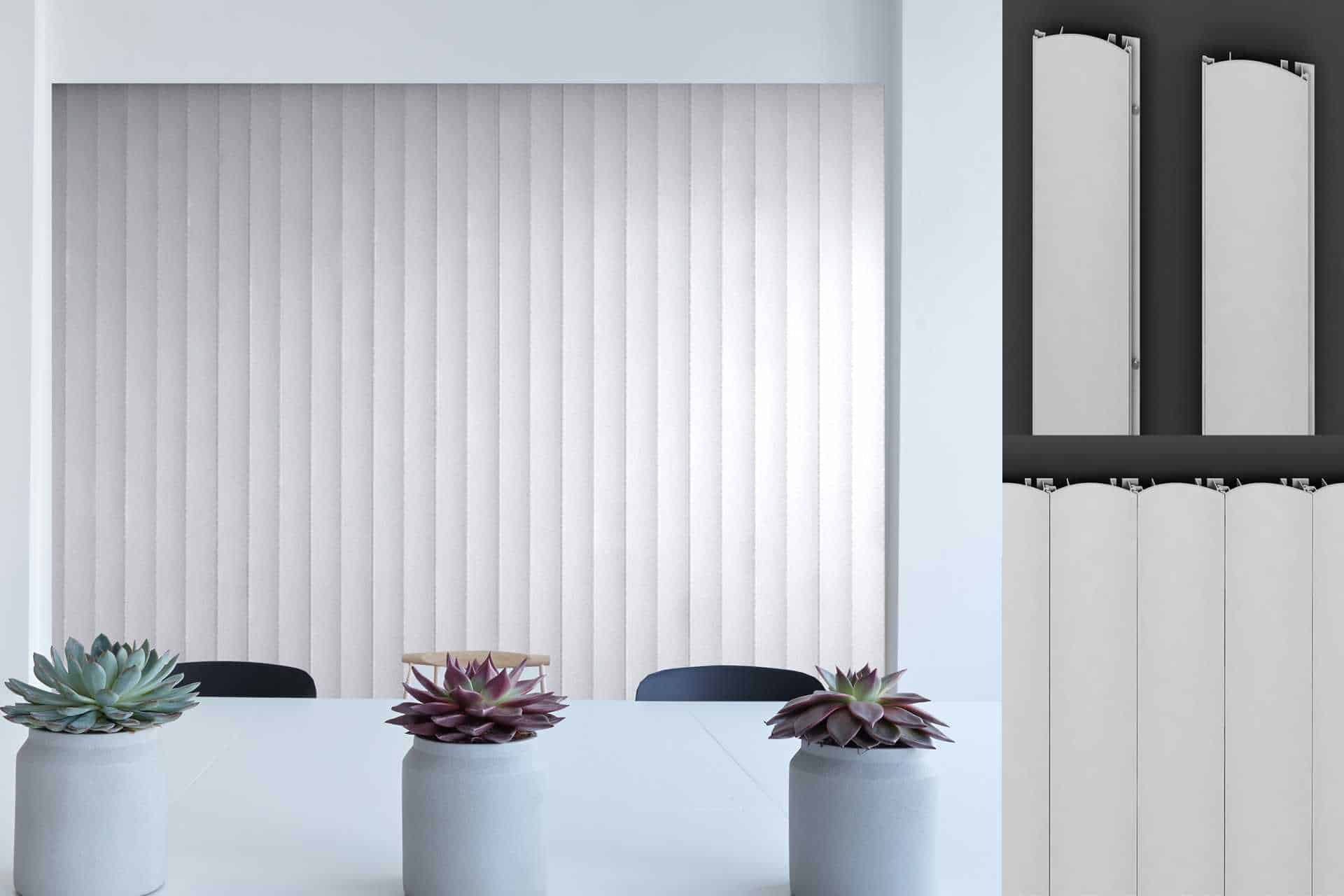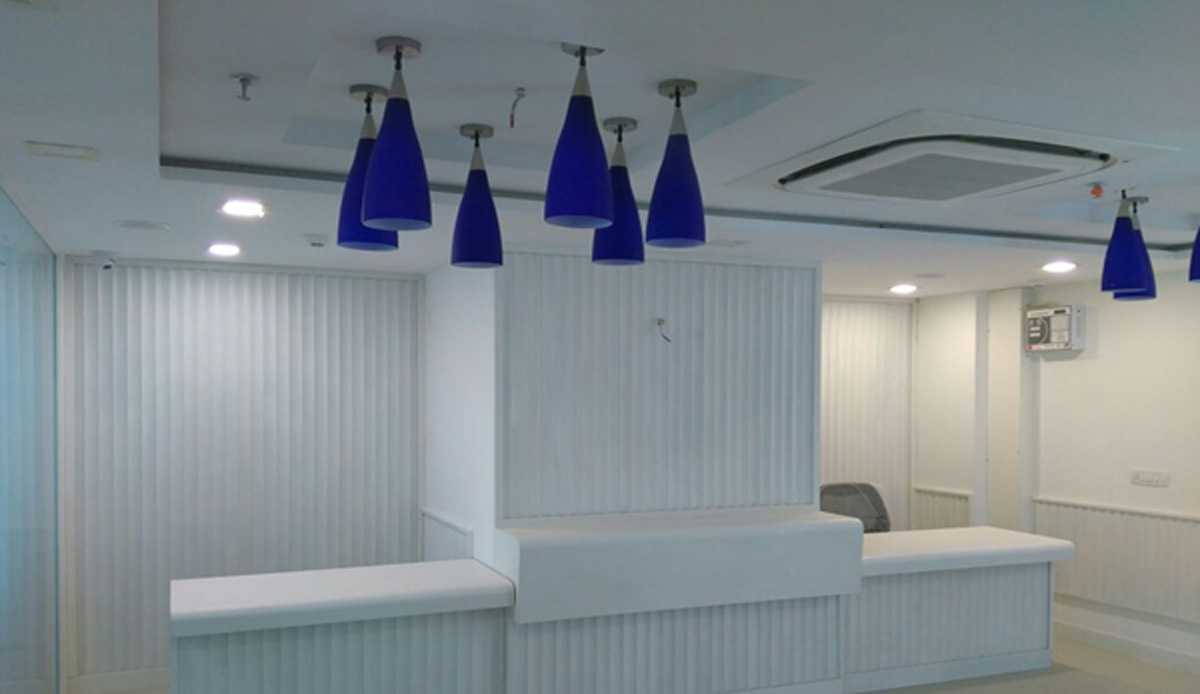 INNOVATIVE APPLICATIONS
This cladding panel can be used to clad curved surfaces like columns or curved partitions. The minimum diameter of internal surface is app. 305 mm using 14 such panels.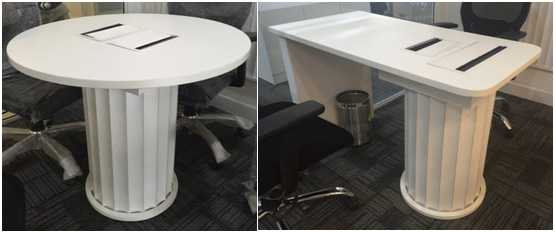 Innovative use such as in table legs and reception desks is possible.
Technical data
• 75 mm wide x 12.6 mm thick
• Each running metre covering an area of 0.075 sqm or 0.807 sqft of cladding area
• Order length: 2400, 3000, 3600 mm, standard length 2400 mm
• special lengths upto 4800 mm on order
• Standard availability in raw aluminum finish
• multiple fixing methods
IQUBX WP01 MODULAR  ALUMINIUM  POST & RAIL FRAME DEMOUNTABLE PANEL & GROOVE PANELING SYSTEM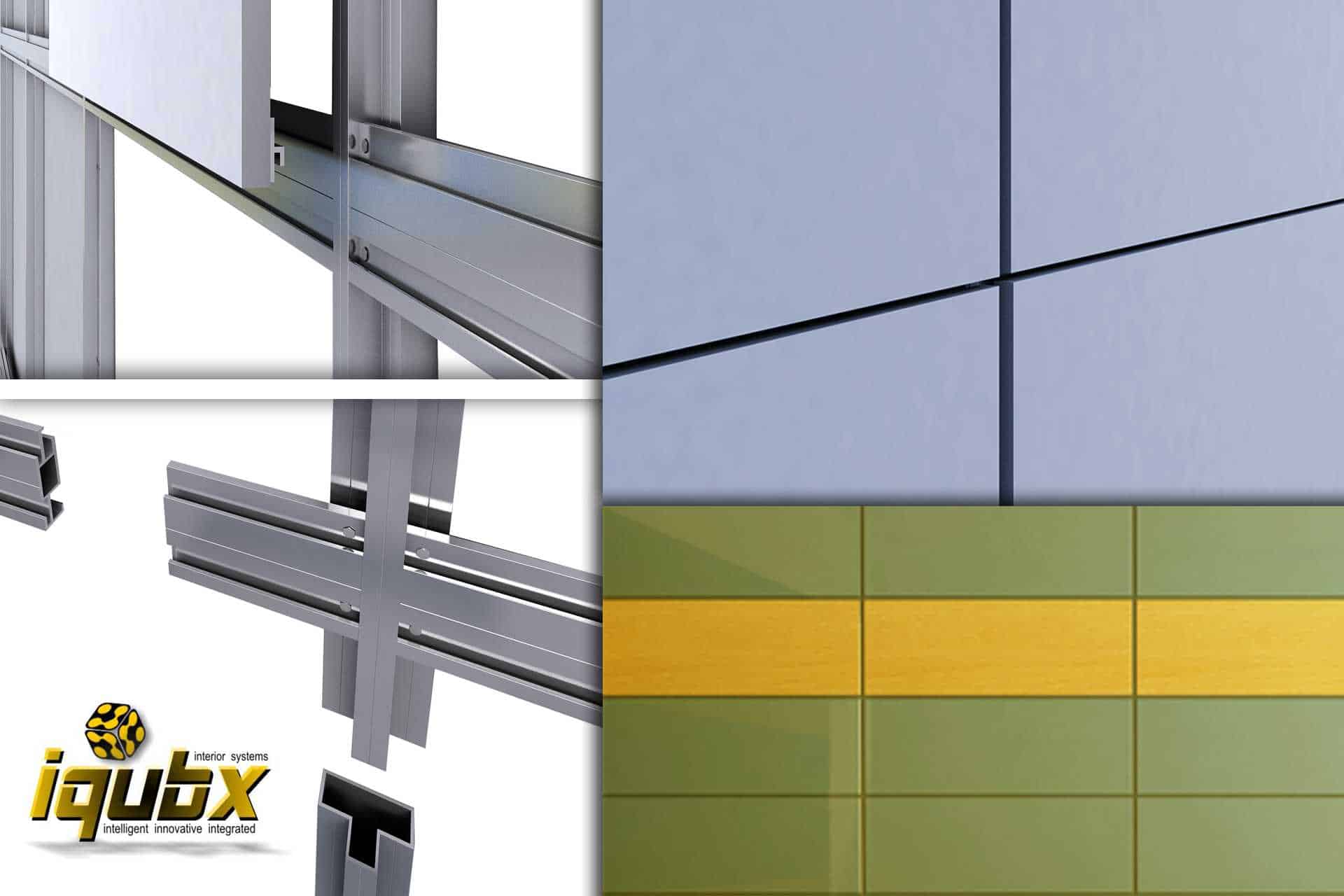 Unique aluminium post and rail framing system, WP01 can accommodate various design grids and sizes of panels for wall panelling and partitions. This system is designed to quickly generate demountable panel and partition framing on site as per desired sizes. The load bearing frame can be fixed on a surface in plumb and line with ease. Thereafter, the panels can be fixed on to the main framing with help of interlocking hooks very fast.This system can save an enormous lead time and labour cost.
This system can generate a panel and groove surface with grooves up to 12mm wide. We recommend using 12 thk prelam and edge-banded panels for most applications, though, there are numerous possibilities of cladding materials and thicknesses. The panels can be pre-laminated boards or laminated ply or glass panels with back ply. One is only limited by one's imagination.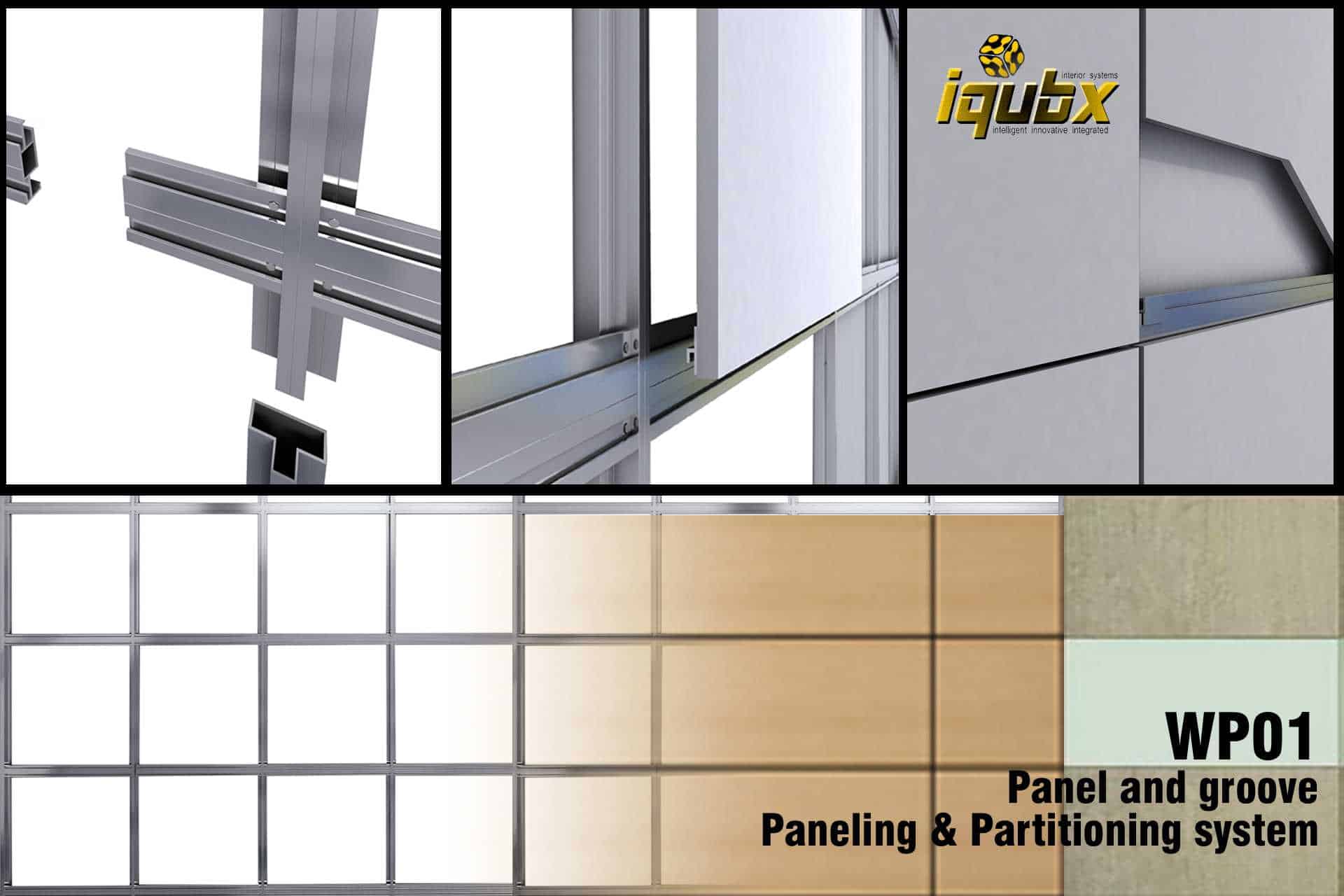 These panels can be removed and reinstalled for access behind the panels for servicing or maintenance with equal ease. This can be very advantageous for services to be laid behind such a panelling. This aspect also can influence the work flow of installation on site, as panelling need not be withheld till the end of services installation.
This paneling and partition system is ideal for offices, hospitals, banks, commercial spaces of any kind.
To order
• Email [email protected]
• Call +91 9717291836 / 7065444402 / 8506074444
We would like to offer regularly resources of use to Architects, interior designers, decorators, Contractors, Electric consultant, engineers, LEED consultants and all those interested. To subscribe to our regular updates and offers, please click here subscribe.